Over the next few weeks and months we will present our industry partners her at Forhelse.no. CheckWare is our first industry partner, and we have had an insightful conversation with innovation advisor Tori Almaas at CheckWare.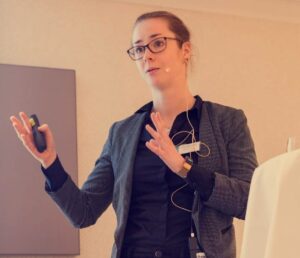 CheckWare is a Norwegian software company that is tailored to the health sector, clinics and municipalities. They deliver solutions based on expert knowledge and competency for digital mapping, digital follow up from home and internet based treatment programs. They will contribute to WP 2 and WP 4 in the centre. In WP 2 we will research the cost effectiveness of eMeistring at our plattform. I WP 4 we will research effective implementation strategies for IBS and eMeistring, both delivered through the CheckWare platform.
– What motivated you to join the centre?
As a provider of solutions for guided internet treatment, we are invested in doing research in this field to uncover what effects this gives in relation to traditional treatment methods. We are also interested in increased knowledge about the cost-effectiveness for our users. Our goal is to provide digital treatment to as many patients as possible. Our goal necessitates more documentation on the effectiveness of our solutions, both for the patients and the health sector.
– What is your role/contribution in the WP 2 and 4?
A large part of our role is to facilitate data gathering for the centre research. In addition, we will contribute our competency as well as co-authorship in one of the sub-projects. We are looking forward to embarking on this journey, as it will give us the opportunity to actively participate and be closer to the research.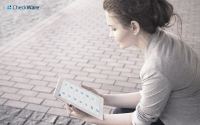 – What do you wish to gain from the centre during the next 8 years?
CheckWare aims to be a consistent contributor and an active part of the research that has value for our customers, their patients and for us. We hope to gain good research that documents the effect of our solutions, and the value our solutions give to our users. We know that digital solutions is an aid to the health sector, as well as a contributor to an easier everyday life for patients. Despite this knowledge and experience, we need documentation of the sustainability of our services.
– What importance does research have for CheckWare?
For us at CheckWare research on our products and solutions is of great value. Our customers, and potential new customers, needs to know what they can achieve if they use our solutions. By better understanding the needs of patients and health care workers, we can continue to improve our solutions, and thus become and attractive provider of digital health care solutions that can reach more patient groups both domestically and internationally.
– In your experience, what are the challenges in working with researchers/participate in a reserach project?
CheckWare have worked closely with researchers for many years. Our experience is that we are getting better at collaboration, but culture differences between industry and researchers are still present. We tend to have a different view of the world due to our different purpose and goal. It is important that we spend time getting to know each other's fields, motivation and needs to create a fruitful collaboration. We look forward to working closely with the researchers in the centre to support our common goal of providing more patients with the opportunity to take part in digital treatment.